Submitted by DyAnsys on Wed, 06/27/2018 - 12:34pm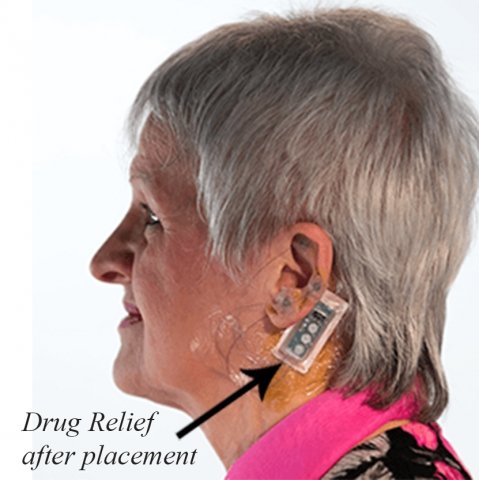 San Mateo, Ca – Patients going through the difficult opioid withdrawal process are often treated with other opioids to address the range of symptoms and reduce cravings. They now have another option with the FDA clearance of a small, wearable device developed by DyAnsys Inc.
 The device, called Drug Relief® is an auricular neurostimulation device. It is placed behind the ear and sends electrical pulses through tiny needles inserted in the ear to alleviate symptoms such as anxiety, agitation, depression, nausea, opiate cravings and more.
 "This device offers hope to those who are suffering from opioid addiction," said DyAnsys Chief Executive Officer Srini Nageshwar. "We are in a full-blown crisis and we need non-narcotic options and alternatives like this that can make a significant difference for individual patients and their families."
The device eases the process of detoxification, which is the first step in a comprehensive rehabilitation program. The objective is to ease symptoms while opioids are cleared from a patient's system. It can be used to help stabilize a patient during the early stages of withdrawal without side effects. Stabilization is a necessary first step before treating the patient with medication-assisted therapies like naltrexone.
Drug Relief® is a percutaneous electrical nerve field stimulator designed to administer auricular neurostimulation treatment several days.  The powerful battery allows it to be used for up to ten days without replacement. According to providers, patients may see a reduction in the symptoms of opioid withdrawal within 30 to 60 minutes of beginning treatment.
 An estimated 11.5 million Americans age 12 and older misused prescription pain medicine in 2016, according to the Substance Abuse and Mental Health Services Administration. More than 2.5 million Americans suffer from opioid use disorder, according to the National Institutes on Drug Abuse.
 Information is available at mydrugrelief.com