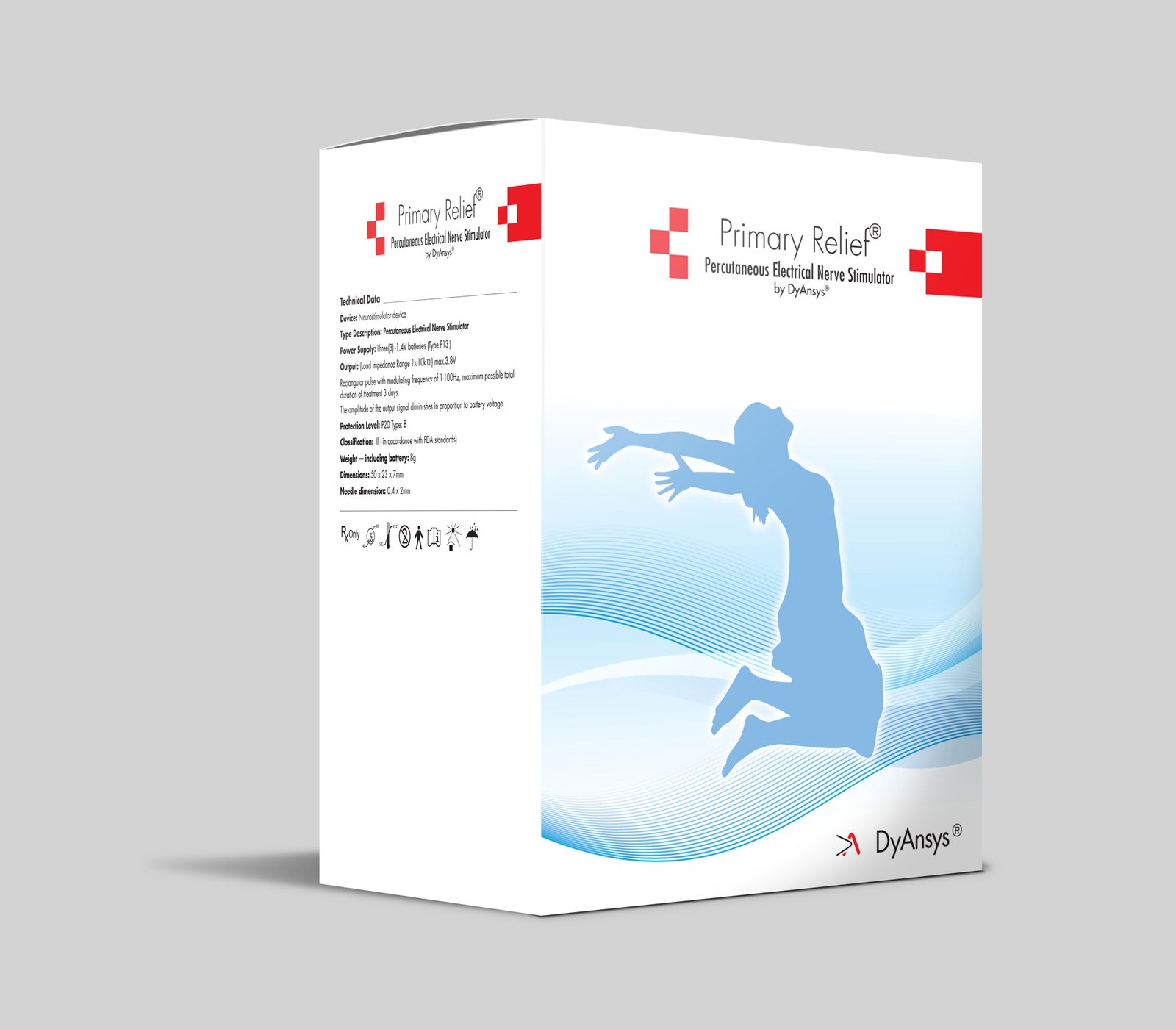 The Primary Relief® percutaneous electrical nerve field stimulator (PENS) is designed to administer auricular neurostimulation treatment over 72 hours. Stimulation is performed by sending electrical pulses emitted through needles strategically positioned in the ear. The ear provides numerous points for stimulation within a small area.
Primary Relief® neurostimulation therapy is used mainly to manage post surgical pain.  
It has been cleared by the FDA, initially, for post Cesarean section pain and cardiac surgery. Primary Relief® therapy allows neurostimulation over a period over 3 days while offering the patient a high degree of comfort and mobility. Use of the Primary Relief® therapy allows for a minimized use of opioid agonist treatment and in some cases may eliminate it.  
Primary Relief® devices come packaged 10 to a box.